The 6 Pillars programme, or special benefits for carriers within the Alegre Fleet!
Decide on the payment time
See how simple it is Register with the purchase platform and monitor all payments due to you. How to start?
Dear Carrier, the solution based on the Aleo transaction platform, belonging to ING Bank Śląski, will enable you to manage your payments in a flexible manner. With us you do not have to reduce the price of freight to use a payment discount. When logged onto your account, you can order to pay invoices any day, and the bank system will automatically make the payment for you. The payment discount is updated on a regular basis and in time it goes down, thanks to which you can decide yourself what will be the cost of the accelerated payment.
---
Everything is under your control! How does it work?
After the registration with the platform and the acceptance of invitation from the recipient, that is Alegre (to go there click My Office -> Supplier Financing), you will be able to manage financial operations at any time.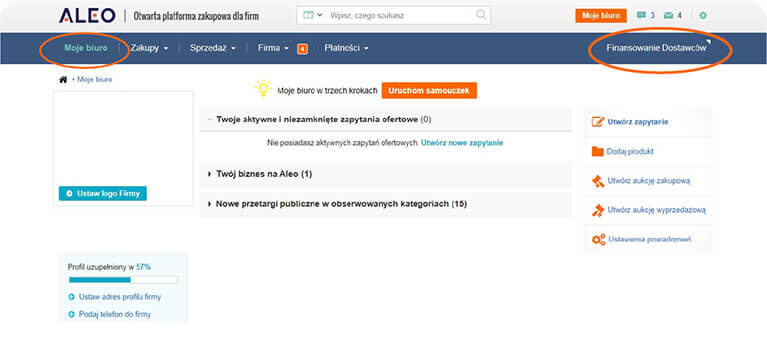 ---
Supplier Panel
In the tab "Supplier Financing (Supplier Panel)" (Finansowanie Dostawców [Panel Dostawcy]) you will be able to see your invoices added by Alegre, add new invoices related to the work with Alegre and pay them before due date.
Go to the tab named "Invoices ready for financing" (Faktury gotowe do finansowania) an select the invoice by clicking "Order Financing" (Zleć finansowanie). On the screen you will see among other things the exact cost of the financing and the amount that will be transferred to your account if you decide to finance the invoice on a particular day ("Financing Amount") (Kwota Finansowania). If you have checked all the information and you want to finance the invoice, tick the field "I accept the content of Supplier Declaration" (Akceptuję treść Oświadczenia Dostawcy) and select "Send to Bank" (Wyślij do banku).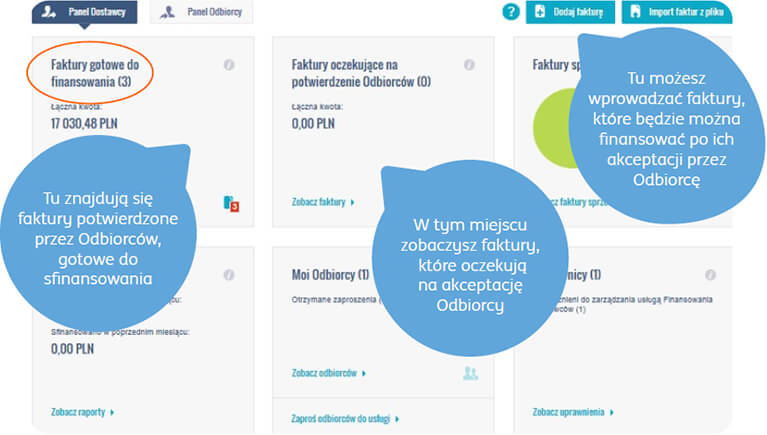 ---
Remember!
The cost of receiving the money before the due date is deducted at the payment. It is the only cost related to Supplier Financing incurred by you. In Poland, factoring services (Supplier Financing is one of them) are subject to VAT (the rate amounts to 23%). Once the transaction has been completed, the Bank sends you an e-mail with a VAT invoice for the deducted costs, so you can recognise them in your accounting books.
Any orders made before 12 a.m. are processed the same working day. If you do it after that time, it is processed on the next working day. Payments in foreign currency and international transfers are processed within 2 working days.
Leave the accounting to us
We provide accounting services, including reverse charge.
Alegre provides its partners with full and professional assistance in accounting:
Special accounting office

 dedicated only to regular carriers

Invoicing service

 on behalf of the supplier

Send us your freight documents,

and we will deal will all formalities
Ask for details!
Contakt:
+48 55 629 65 40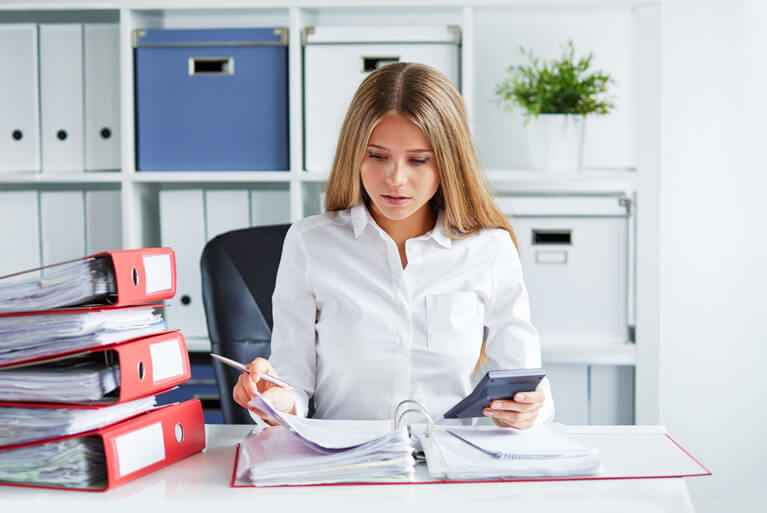 Fuel up with comfort thanks to Alegre
Use our fuel cards and professional service:
We offer fuel cards

 accepted by one of the best petrol station chains

Cards are directly provided

by Alegre (no need to take a trade credit from card providers)

We have a license for fuel distribution

 (full transparency and legality of purchase)

We provide comprehensive settlement

of all fuel fills on a two-week basis
Contakt:
+48 55 629 65 40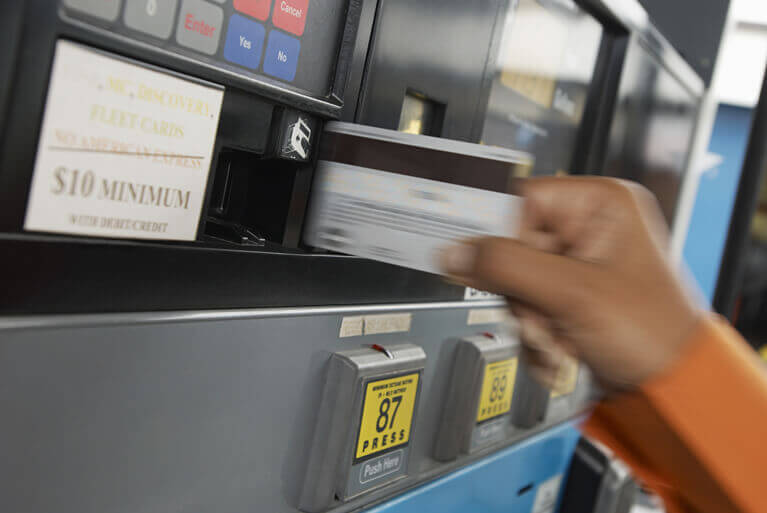 Work with only one "account manager"
Individual Forwarding agent
Our carriers

working with us on a contractual basis are provided with a support of an individual forwarding agent

Dedicated Forwarding agent

 flexibly adjusts the cooperation model to the carrier's needs (transport on a to-and-fro basis, export, import, national cargo)

Provides support in both

 factual knowledge and languages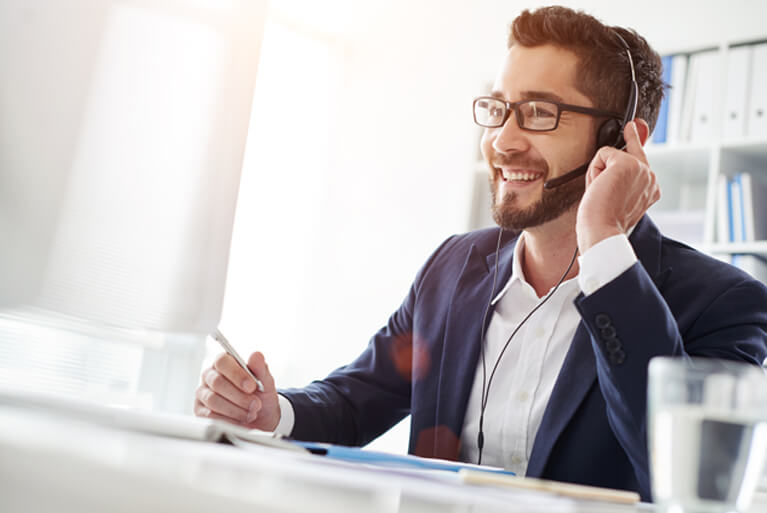 Alegre Insurance Package
We invite you to use our motor insurance programme and Carrier Liability Insurance, which will help you to develop your company and reduce costs.
The package provides:
Cost optimisation - returns to scale, wholesale prices, hire purchase without a cancellation of discounts
Time saving - you avoid a long and time consuming process of shopping around for the right insurance offer
Expertise - factual knowledge of insurance specialist with many years of experience under their belts, possibility to tailor the agreement to your needs by adding additional clauses
Offer analysis - all offers of insurance companies are presented in a synthetic and clear way, together with a recommendation as for which offer to choose
Claim service - assistance in claim processing
After-sale service throughout the whole year - after taking out policies, constant assistance with control of timely payments, instalments and renewals
Free specialist consultancy - all above service are free of charge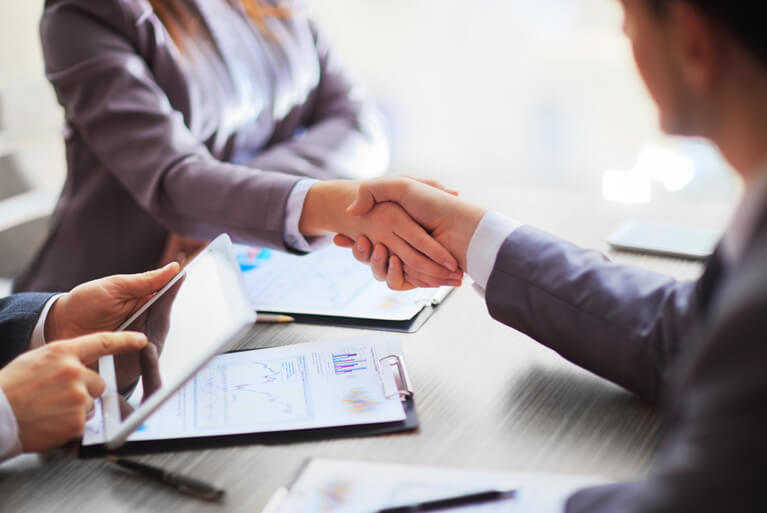 Enjoy the organisation and legal support
Legal and organisational support
Carriers working with us on a contractual basis are provided with support when it comes to any changes in legal regulations, in particular related to the issue of minimal wages (MiLog, Loi Macron, LSD-BG)
We share knowledge in proper settlement of business trips of drivers, taking into account courts resolutions or tribunal judgments being in force
We advise on optimal ways to finance fleets, we provide support in negotiations over the purchase of tractor units and semi-trailers