Logistics in good hands!
In accordance with the adopted strategy, Alegre gradually develops the potential of logistics support provided to its Customers interested in the outsourcing of these services. We implement solutions that ensure high quality of the cooperation and the optimisation of the contractor-operator relation.
---
We offer warehouse and contract logistics services as a part of the management of goods flow - for both production and trade companies:
---
Cross-docking
Cross-docking is about the collection of goods from many places, unloading and loading, and their consolidation into one shipment, which later on is delivered to a single recipient, or deconsolidation of larger shipments and their distribution to many recipients. This process requires a perfect synchronisation of all the processes related to acceptance and release of goods. The key factor of a successful cross-docking is to use appropriate software that enables an integration of deliveries and full synchronisation of logistics operations (record keeping, tagging, preparation for shipment) and transport.
---
WAREHOUSE/
CONTRACT LOGISTICS
Warehouse/ contract logistics services are intended for companies being a part of a supply chain - from the delivery of goods from the factory, storage, repacking, goods tagging and numbering, assembling, preparation for shipment.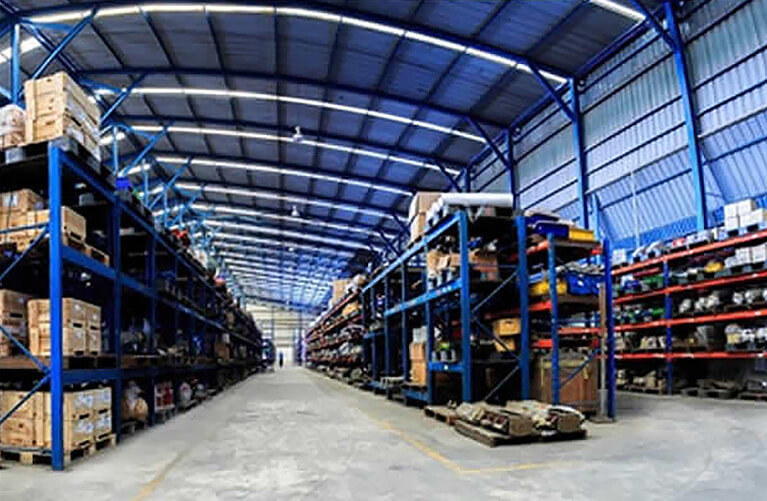 ---